About Us
Canadian Based – Globally Focused
AVIATION
We are based in Canada and many of our experts are Canadian, with years of experience in aviation operations domestically and abroad. If you require assistance with any aviation safety related activity, assignment, or problem, we can provide the solution.
Our broad experience has given us an exceptional perspective with aviation safety issues in challenging environments. We assist governments, service providers and operators in parts of the world where the problems and challenges in aviation safety are complicated by issues unique to developing countries, countries in conflict, and post-conflict environments.
MARINE
With our expert marine consultants and partners we have conducted harbour management reviews, marine safety studies, hazard identification and risk assessments on behalf of Transport Canada, Port Authorities, and private industry.
Where we have worked: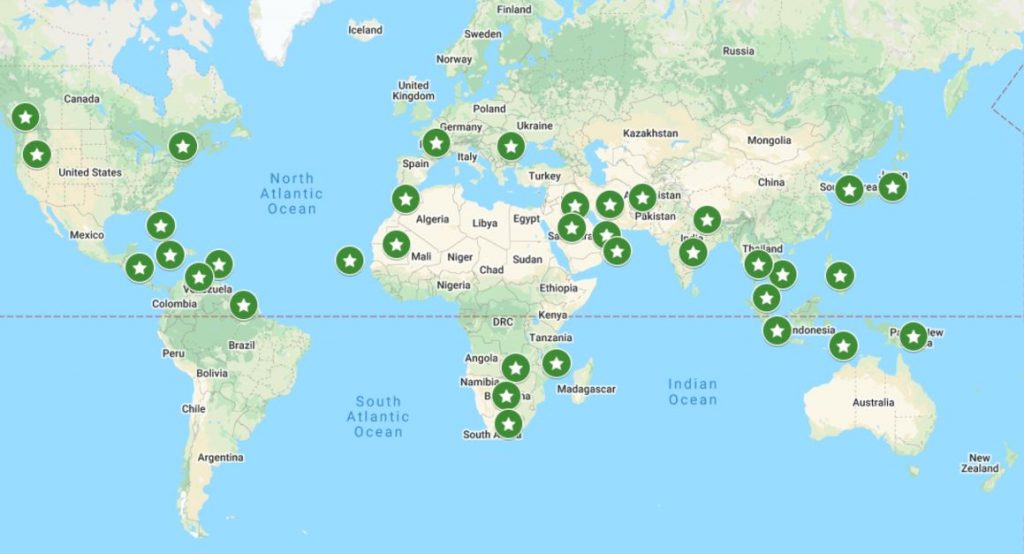 Whether you need:
Assistance with Safety Management System implementation and operation
Internal safety audits
Safety audits conducted on third parties
Safety related training
Investigation or analysis of an accident or incident, or
Any other aviation or marine consulting need – no matter how challenging or unique…
We will provide the solution
John Pottinger, President of POTTINGER SAFETY
After a 28 year career in a variety of air traffic control operational, instructional and supervisory positions with the government of Canada (Transport Canada), John formed an aviation consulting company providing solutions in Canada and the developing world. Under his leadership the company gained an international reputation for superb quality and reliability in assisting governments and Civil Aviation Authorities in establishing safe, efficient and professional operations in challenging environments. John has conducted safety assessments and audits of air carriers, aerodrome operators, and ANS providers throughout the world and is a consulting instructor for ICAO, ACI and IATA.
Since 2004 John has held various senior aviation safety management positions in challenging environments, including:
Chief Aviation Officer for a UN Peacekeeping Mission (Timor-Leste)
Country Director Afghanistan for a USA registered air carrier
Strategic Advisor on SMS implementation to the government of India
Operations and Safety Advisor to the Iraqi Civil Aviation Administration
Senior Manager, Global Safety, Airports Council International
Team Leader for ICAO Civil Aviation Enhancement Project, Cabo Verde
Director of Quality and Safety for a Canadian regional air carrier
For the past several years John has been advising and assisting Civil Aviation Authorities, airports, airlines, and international organizations in Asia-Pacific, Africa, North America, Europe and the Middle East on safe operations, SMS implementation and regulatory oversight. During 2012 and 2013 John was the Team Leader for the first ever international safety assessment program for airports (APEX), which he helped develop for the Airports Council International and which ICAO now fully endorses.
John is also a qualified air safety investigator and has investigated dozens of accidents and hundreds of incidents in North America, as well as in some of the most challenging environments in the world including Afghanistan, Iraq, Indonesia, and Africa.
John has lived in eight countries spanning Asia Pacific, Africa, Middle East and North America, providing a unique perspective of how culture is integrated into aviation safety. In the past ten years he has worked in more than 25 countries spanning all areas of the globe.
ASSOCIATES
POTTINGER SAFETY employs the most knowledgeable and highly respected consultants in the world. Our experts have unique experience in the most demanding places and circumstances and therefore understand the singular challenges posed to aviation and marine operations and safety by geography and culture. Whatever your need, and wherever you are, we have the solution.